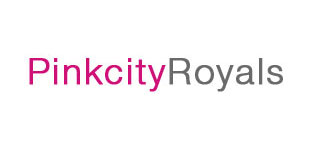 Urban Dhobi
0.5/5
Business Category: Dry Cleaners
Location: Jagatpura
---
---
Business name
Urban Dhobi
Address
31C, Vishnupuri, Model Town, Jagatpura, Jaipur, Rajasthan 302017
Opening Hours
10:00 AM - 8:00 PM
Website URL
urbandhobi.in
---
---
Tags
Best Services Business in jaipur
Top Services Business Listing in Jaipur
Best Dry cleaners in Jaipur
Jaipur Dry cleaners Contact Numbers
services in Jagatpura Location Jaipur India
Jaipur India best/Top Dry cleaners
Urban Dhobi Dry cleaners in Jaipur
Urban Dhobi Contact No. in Jaipur
Jaipur Top 10 Dry cleaners List
Jagatpura Location Best Dry cleaners in Jaipur
Find the best Dry cleaners in Jaipur at Jagatpura Location
Listing on Pinkcity Royals for Dry cleaners in Jaipur for Jagatpura Location
Urban Dhobi Jaipur Jagatpura in Rajasthan India
Top Dry cleaners in Jaipur Rajasthan India
Address and Contact Number for Urban Dhobi Dry cleaners Jaipur.,Top Dry cleaners in Jaipur India
Dry cleaners in Jaipur at Jagatpura Location
Find the Dry cleaners Business Info near by Jagatpura Location
Best Top and No One Dry cleaners in Jaipur India
Urban Dhobi Listing on Pinkcity Royals Portal
Pinkcity Royals Offers Best Results for Dry cleaners Business.
Contact Number for 723288
---
Reviews
Mohit

-

2019/03/12

This is the worst laundry experience of my life. I brought 2 white towels and 5 bad sheets to this laundry place. When I brought then back home and try to use a washed towel I noticed that towel was off white and dirty. I pulled out the rest of cloths from the bags, they all looked like they were old dirty cloths. the color of the bad sheet got dull and dirty. I tool these cloths back to this place with a sample of other white towel that I had. I showed her the difference and I told her that my cloths were washed with dirty water. but she denied it. she started fighting with me. I got mad at her then she returned my money but she has ruined my cloths. this laundry place reuse the dirty water. She use other peoples dirty laundry water to clean other peoples cloths.
Send email to Urban Dhobi
---
Other Dry Cleaners Providers
---